Waste Not Want Not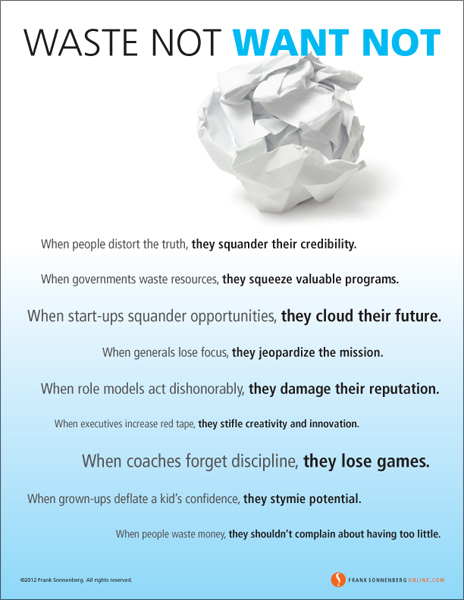 [pinit count="horizontal"]
Waste Not Want Not
When people distort the truth, they squander their credibility.
When governments waste resources, they squeeze valuable programs.
When start-ups squander opportunities, they cloud their future.
When generals lose focus, they jeopardize the mission.
When role models act dishonorably, they damage their reputation.
When executives increase red tape, they stifle creativity and innovation.
When coaches forget discipline, they lose games.
When grown-ups deflate a kid's confidence, they stymie potential.
When people waste money, they shouldn't complain about having too little.
If you like this poster, subscribe to our blog so that you don't miss a single post. Get future posts by RSS feed, email or Facebook. It's FREE. Click your favorite option (top right).