As much as the Internet provides unlimited potential, there can be disastrous consequences if you navigate blindly. The fact is, a day doesn't go by without witnessing examples of hateful speech, public shaming, and online bullying. How do you ensure that you don't damage your reputation and expose yourself to preventable embarrassment and humiliation? This post is an excerpt from Sue Scheff's new book, Shame Nation: The Global Epidemic of Online Hate. As you read it, remember: Problems are best addressed before they arise.
Sue Scheff is a nationally recognized author, parent advocate, and family Internet safety expert. Her new book, Shame Nation: The Global Epidemic of Online Hate, is powerful! The book is filled with practical advice and real-world examples, as well as powerful tools and strategies, to ensure that you thrive—and don't become a victim of the cyberworld. I strongly recommend it.
It is important to mention that I do not accept, nor did I receive, any benefit for my endorsement. My sole purpose for publishing this piece is to share a valuable resource with you.
–– Frank Sonnenberg
Digital Wisdom Is Digital Survival: Guidelines for Online Sharing
By Sue Scheff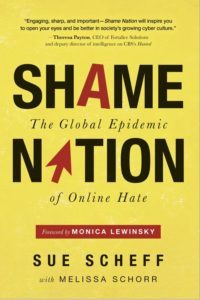 How do you make sure you're never swept up in an Internet takedown?  While no one is totally immune, you do have the power to control many of these situations, if you employ my basic strategies of digital citizenship. You need to understand that you have to conduct your online life as you do your off-line life—with discretion and mindfulness, respect and integrity. Here are six guidelines for forging healthy online social connections.
Sharing much too much: It's about time we realize that not everything we do in our life needs to be documented online. Many of us have become addicted to documenting practically every breath we take on social media, from eating a doughnut to taking a train ride. Is it any wonder that overshare was The Chambers Dictionary's word of the year in 2014? Even digitally savvy teens think people are divulging TMI online. In a 2015 Pew Research Center survey, 88 percent of teen social media users agreed that people share too much of themselves on social media. Everyone needs to understand the importance of social sharing for your platform—versus oversharing for your ego. A 2015 UCLA study revealed that people who overshare on social media are at a higher risk of being cybershamed. This study suggests oversharing of personal information leads bystanders to blame and not feel for the victim.
Sharing inappropriate material: The Internet is unforgiving. Before texting, tweeting, emailing, posting, or sharing anything, consider how you'd feel if your words or images went viral. Is your human need for approval, for eliciting likes and retweets, driving you to share questionable material? Does the content convey how you truly want to be perceived? You should have zero expectation of privacy when it comes to cyberspace.
Sharing with the wrong people: You should frequently review the settings on your social media accounts and make sure you actually know who are connecting with. Who's in your Facebook friends and cell-phone contact lists? Do you actually know them? Would you be embarrassed if you accidentally butt-dialed one of them? In 2010, Jimmy Kimmel dubbed November 17 National Unfriend Day, a time to review your contact list and weed out your true friends from your virtual acquaintances. Just because you've set your privacy settings as high as possible doesn't mean you are 100 percent secure from trolls or a friend turned foe. You may believe that you're only sharing this with your core group, but remember, you don't always have control over what photos others choose to take and share.
Sharing in haste: People often refer to the phrase, "Think before you post." I say, "Pause." It only takes a second to post—and 60 seconds to pause. Take that minute to consider that post before you hit send. Picture yourself in that photo or receiving that email. Is this something that could be embarrassing or humiliating at a later date? Does it reveal too much information? Always ask the permission of others who are in the photo, especially with children, before posting it, and never assume that they have given you permission unless they have. If we've heard it once, we've heard it a million times—think before you post—but that hasn't stopped many of us from making digital blunders.
Sharing without dignity: When we see adults, politicians, celebrities, or athletes acting childish or bullish online, it sends the wrong message to our fellow adults and to our kids. Many of these people are role models who our youths look up to. But when we have videos circling of hip hop-stars sniffing cocaine over a woman's breasts and politicians trashing the reputation of private citizens or getting caught with their digital pants down, like Anthony Weiner, over and over again (and over yet again), we have crossed a line.
Sharing with negativity: I'm sure everyone knows people who use their social media feed as a venting machine. The complaining never stops, whether it's their bleak life, their horrible job, or their dismal dating scene. Worse is when they impose their negative thoughts on your good fortune—you've just landed your dream job, and they make an unenthusiastic remark like, "Not a great company to work for." Yes, we've all experienced the Negative Nellies and Debbie Downers in our world, and we don't want to be one of them—especially online. From the moment you are given the privilege of your first keyboard, your virtual résumé begins. It's up to you to maintain and create a positive persona. It's true, we can't be happy all the time, and it's fine to reach out for support in times of grief. But the good news about the Internet, and even your smartphone, is that you can turn it off if you're having a bad day. Also, never post something in haste or anger that you might later regret—log off instead. I like to say, "When in doubt, click out."
Do You Feeling Differently About Online Sharing After Reading This Book Excerpt?
Please leave a comment and tell us what you think or share it with someone who can benefit from the information.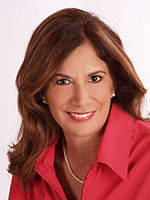 Sue Scheff is a nationally recognized author and parent and family online safety advocate. Her new book, Shame Nation: The Global Epidemic of Online Hate, released October 2017, helps guide readers of all ages in preventing, surviving, and overcoming digital disasters such as online shaming and cyberbullying.
Follow her on Twitter and join her on Facebook.
Additional Reading:
CyberParenting: Are Your Actions Helping or Hurting Your Kids?
Reputation: You Can't Run from Your Shadow
50 Ways to Lose Trust and Credibility
If you like this article, subscribe to our blog so that you don't miss a single post. Get future posts by RSS feed, email or Facebook. It's FREE.
Save
Save