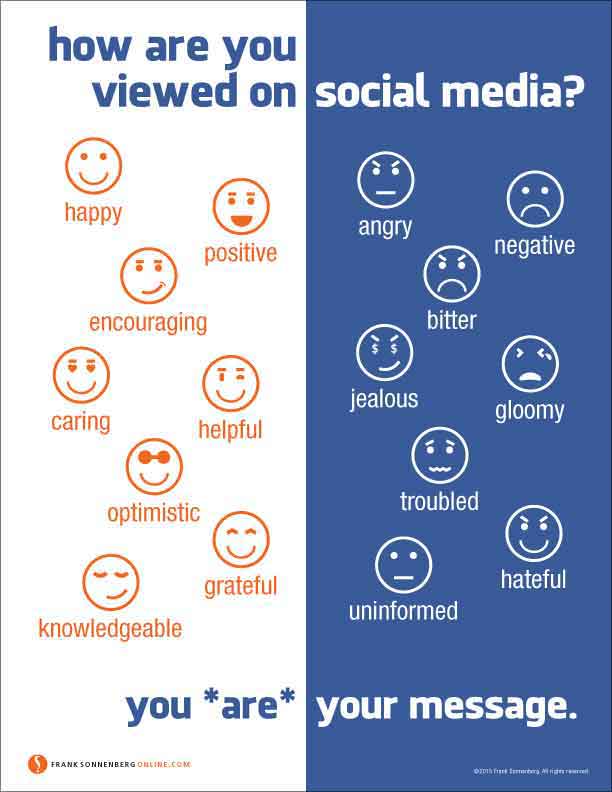 [pinit count="horizontal"]
How Are You Viewed on Social Media?
Social media is a wonderful way to keep in touch with friends and family. We share wonderful memories, hilarious jokes, breathtaking photos, and interesting articles. Sometimes we even raise controversial subjects and rant over things that get under our skin.
The interesting thing is that many of us post things on social media that we wouldn't dare say in person.
Have you ever thought about the image that you present to your friends and colleagues on social media?
You ARE Your Message.
Additional Reading:
Reputation: You Can't Run from Your Shadow
May I Have a Word with You?
Call Me … Maybe
There's More to Friendship Than Friending
If you like this article, subscribe to our blog so that you don't miss a single post. Get future posts by RSS feed, email or Facebook. It's FREE.