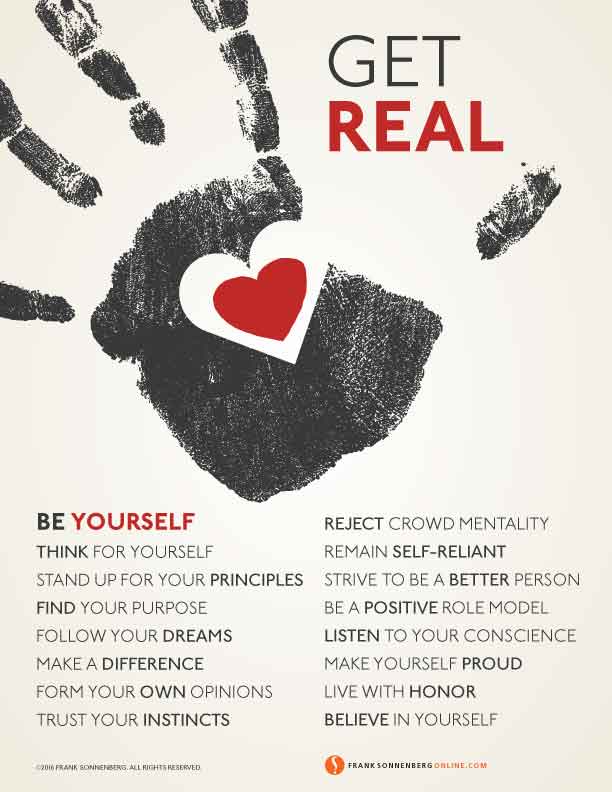 [pinit count="horizontal"]
Get Real
Be Yourself
Think for yourself
Stand up for your principles
Find your purpose
Follow your dreams
Make a difference
Form your own opinions
Trust your instincts
Reject crowd mentality
Remain self-reliant
Strive to be a better person
Be a positive role model
Listen to your conscience
Make yourself proud
Live with honor
Believe in yourself
Live your life in such a way that you can be proud of who you are and what you stand for.
Additional Reading:
11 Traits of a Fair-Minded Person
10 Elements of Courage
8 Ways to Build a Strong Foundation for Your Kids
13 Ways to Be a Good Role Model
If you like this article, subscribe to our blog so that you don't miss a single post. Get future posts by RSS feed, email or Facebook. It's FREE.